SUMMER MOVIES
Hot summer weather forces Americans to take refuge wherever they can find central air conditioning, comfortable seats with drink holders and an unlimited supply of Raisinets. To Roger Ebert, this means the living room. To all other Americans, this means a trip to the movie theater.

During the rest of the year, Hollywood caters to those with more "feminine" sensibilities, releasing films bogged down with storylines, clever dialogue and adequate character development. Most summer movies, though, are based on comic books, television programs, and whatever was popular last year. Films like this are commonly called "popcorn movies," with "popcorn" meaning "poorly written."

Upon arriving at the theater, the first thing you'll notice is the high cost of admission. But with your fifteen-dollar ticket you'll get to see a number of informative short films about upcoming motion pictures and polar bears who love soft drinks. In addition, most theaters offer challenging puzzles to keep you entertained before the feature begins: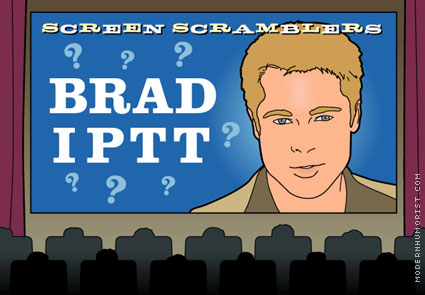 Remember, smoking is not allowed at the movies—however, cell phone use and eating are encouraged.

---
This summer, look forward to:

Austin Powers 3
America's favorite hairy-chested, outlandishly attired funnyman who is not named Robin Williams is back in a new adventure, sponsored by Heineken, Virgin Atlantic, Earthlink, Tom's of Maine Natural Toothpaste, Fidelity Investments and Famous Original Ray's Pizza. While the previous films relied on the catchphrases "Yeah, baby!" and "Do I make you horny?" expect the new film to feature "Honey Nut Cheerio, baby!" and "Let's fly, Virgin." Co-starring are Beyoncé Knowles as a pretty lady, and her brother Harry as "Fat Bastard."

Star Wars Episode II: Attack of the Clones
Fans lined up at theaters weeks in advance of the first screening, eyes brimming with excitement. After the film they left the theater, eyes filled with tears of bitter disappointment. Note: Devotees of the original trilogy who fondly remember Sir Alec Guinness' wooden performance will be thrilled to see Samuel L. Jackson's talents similarly squandered.

Spider-Man
After Peter Parker, an awkward teenager (played by awkward adult Tobey Maguire) is bit by a radioactive spider, his buddies (Leonardo DiCaprio and David Blaine) are not sure they want to hang with him anymore.

Scooby Doo
The film version of the popular anti-marijuana cartoon series from the 1970s shows the debilitating effects of pot smoking on underweight males, ascot-wearing preppies, lesbians, dogs and vans. Thanks to the miracle of computer-generated effects, Scooby Doo will have you believing that a Great Dane can speak, that Freddie Prinze Jr. can act, and that the rubber-masked villain would have gotten away with it, if it weren't for you meddling kids.

MIB 2
So many pairs of Ray-Ban Predator sunglasses were sold by the original Men In Black that a sequel was commissioned. This time around, Will Smith and Tommy Lee Jones add Tommy Hilfiger jackets, Diesel jeans, Kangol hats and Skechers shoes to their alien-fighting arsenal.

XXX
The producers of "The Fast and the Furious" and the director of "Buttman's Brazilian Butt Fest" team up to create ninety minutes of hardcore Vin Diesel erotica. Parental guidance and blindfolds are suggested.